** Conference Is Over **
Click here to order DVDs or MP3s. Full lecture notes available free below.
2014 National Apologetics Conference Video and LiveBlog
Welcome to our live coverage of the 2014 National Apologetics Conference sponsored by Veritas Evangelical Seminary (visit) where you can earn your fully accredited master's degree in apologetics on-campus or by external studies from some of the top apologists in the world today. This year's conference is also sponsored by Defending Inerrancy where over 15,000 have voiced their support for the Bible—have you? (sign)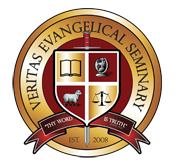 Veritas Evangelical Seminary
Proclaiming the Gospel. Equipping the Saints. Defending the Faith.
Get more info
Live Schedule: Friday 6:15pm to 9:40pm Pacific, Saturday 9 to 4:30pm Pacific. Speakers: David Limbaugh, Norman Geisler, Scott Carroll, Randall Price, David Farnell, Jay Smith and Richard Land. Click here for conference details.
Live Video
Click to open video screen
Live Blog
(Do not refresh; the feed below will auto-update.)